Bill Morrissey in Performance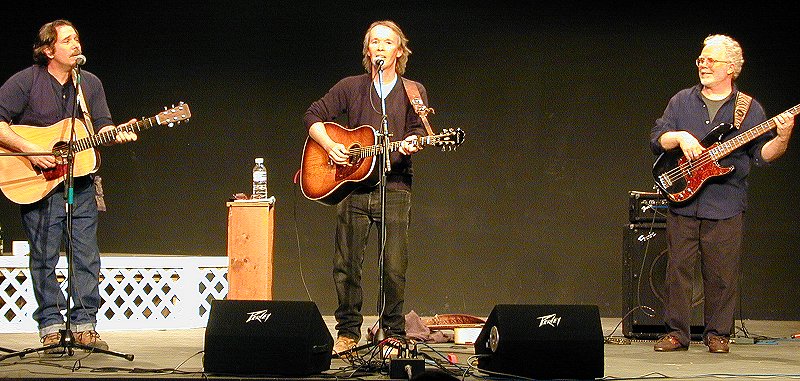 photo by Dennis Quinn (April 8, 2000)
Song
Date
Length
PLAY
Button
Format
File Size
Different Currency
October 10, 1998
3:18
PLAY
RealAudio 80Kbps stereo
2006K
Inside
April, 2000
2:43
PLAY
mp3 128Kbps stereo
2561K
Girls of Santa Fe
February 21, 1988
2:05
PLAY
RealAudio 80Kbps stereo
1262K
Small Town on the River
January 30, 1983
4:03
PLAY
RealAudio 40Kbps mono
1240K
PLAY
RealAudio 80Kbps stereo
2464K
PLAY
mp3 112Kbps stereo
3319K
When Summer's Ended
February 2, 1996
3:27
PLAY
RealAudio 80Kbps stereo
2099K
Winter Laundry
January 11, 1997
3:30
PLAY
RealAudio 80Kbps stereo
2136K
PLAY
mp3 112Kbps stereo
2876K
A free mp3 player for the Windows operating system is available at www.winamp.com. Other players are available at mp3.com.
These sound files are for the enjoyment of Bill Morrissey's fans. You may download the files and play them on your personal computer. Distribution or commercial use is prohibited.
---
Maintained by Ron Mura.